Edit a product
Edit a product

By Liana
updated 16 days ago
From your Wedsite admin, go to the Registry page.
From the Registry page, hover over the product you would like to edit.
Click the edit symbol. This will take you to the product info screen.
From here, you can edit the product title, price, quantity and product description. You can also upload a new product image.
Once you have made change, click Save.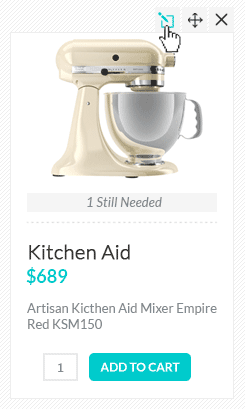 Did this answer your question?