Viewing your Guest email addresses
Viewing your Guest email addresses

By Liana
updated 16 days ago
When a guest purchased a gift from your Registry, you will be sent an email with the gift details to the email address you signed up with.
You can also view all the gifts you have received on your gift tracker. To view your gift tracker, login here: https://thewedsiteof.com/login and go to the Gift Tracker page.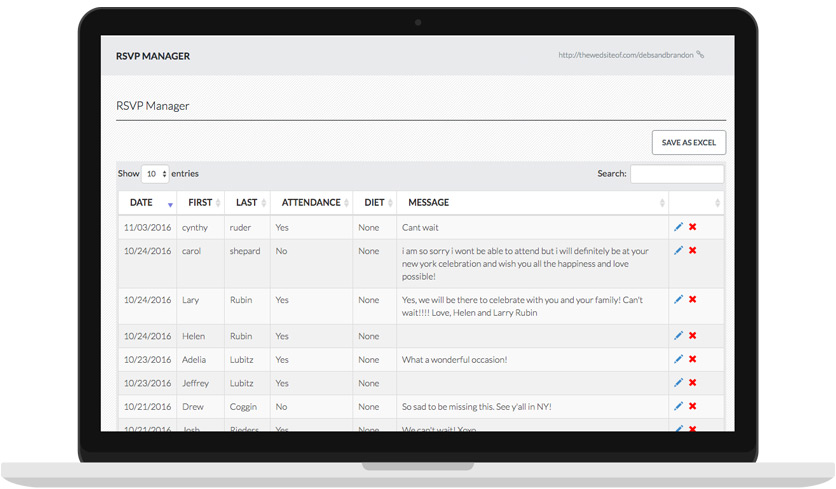 All the gifts your guests have purchased will be populated in your gift tracker. To view a guests email address on your gift tracker, click the Excel Export button and all the information will be in this .csv file.
If you are having trouble, please get in touch support@thewedsiteof.com
Did this answer your question?